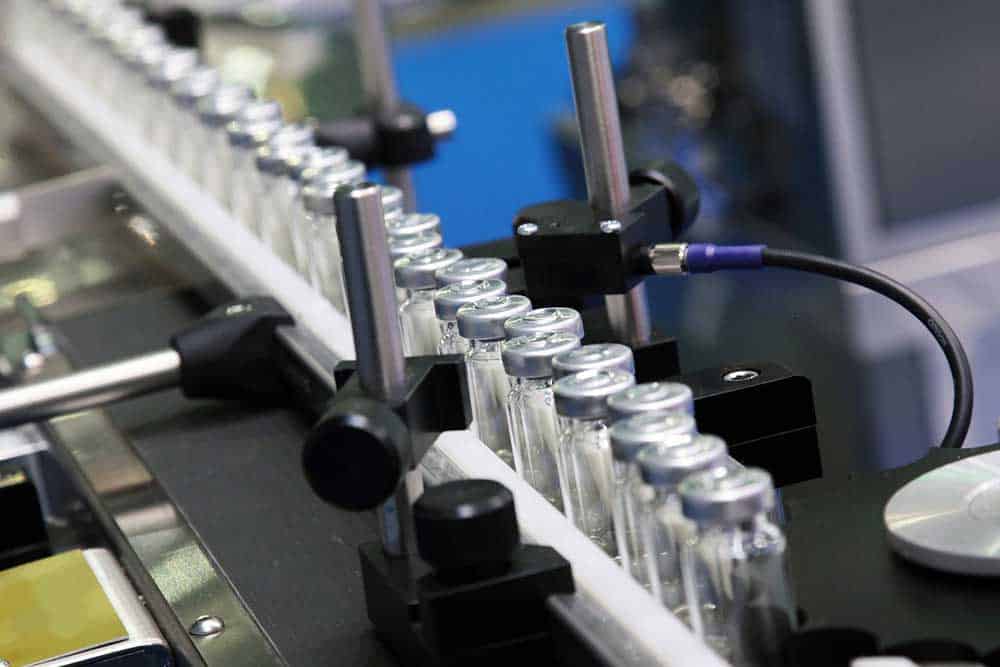 Change Control is a key system for ensuring the quality of products and processes, especially in the Life Sciences sector where there are significant regulatory complexities.
As defined in the EU GMP Guidelines, Change Control is a formal system whereby qualified representatives from appropriate disciplines review proposed or actual changes that could affect validation. Its aim is to determine whether action is needed to ensure that the overall system is maintained in its validated state.
Change requirements (Change Requests or COC) are not specific to one department, but can affect the whole company. Indeed, they are requested by those who need to implement a change that may impact validation.
When introducing a new line, for example, the Change Request is issued by the engineering and qualifications department and includes tasks for other departments, such as validation. For a change of material or supplier, on the other hand, the Change could be requested by the purchasing department.
Supervision is always carried out by the quality control department, which usually sets up a local and/or global Change Control Committee, to which the most significant and relevant Change Controls are periodically presented, evaluated and discussed with the various impacted departments and where final authorisation is given.
Documentation
The Change Control system requires a written procedure (change control program) to resolve the following points.
Which types of change the Change Control system should take into account. To which sections these operating instructions apply.

Who can suggest/initiate the Change.

How a change can be requested (form, digital system or other communication methods).

How changes are classified. Who is responsible for the evaluation.

How the measures necessary for implementing the change are determined and who compiles the required information.

Who is responsible for carrying out and monitoring all necessary measures.

How the Change Control Committee is assembled and which tasks it has.

How the change will be documented (format, content, memory).

Who is responsible for authorising the changes.

What are the special rules for urgent changes.
The challenges of Change Control
The Change Control system is complex and therefore presents many challenges and difficulties. In particular:
Communication. Poor communication between departments, lack of follow up or escalation of change requests, delayed or inappropriate notification by suppliers, etc.
Processing time. Many companies manually manage change requests and documentation. This causes a lot of effort, more management time and a higher risk of errors, backlog and loss of data and documents. Digitisation does not replace approvals and tasks, but simplifies compilation, information sharing and alerts on upcoming deadlines, thus increasing control of the process.
Ineffective documentation. A manual system makes it more difficult to update the documentation, including the revision history, and to recover the data necessary to support the change. For example, a test might be duplicated because the documentation was not updated for the previously performed test.
Training: Adequate staff training is a prerequisite for both FDA and ISO. When training management is not linked to the rest of the quality control processes, especially in manual management, keeping training up to date with changes in procedures becomes complex. Procedures are usually impacted by Change and having control over the training to be given to staff greatly reduces the management time.
Change Control Management with a digital system
Change Request documentation can be managed in printed or electronic form.
Change management using a digital workflow management system not only enables documentation to be protected, organised and available, but also allows actions to be assigned to those involved, the process to be monitored and notifications to be sent ahead of deadlines, while also keeping backlogs and other critical KPIs under control.
In addition, Change Requests can connect to other processes such as CAPA.
With a digital system, the management of both processes is interdependent, so there is no risk of premature closure of one process over another.
---
PRAGMA4U is a modular and scalable Workflow Management System platform that digitises work processes in compliance with FDA and cGxP guidelines.
It enables companies to: have documentation that is protected, always up-to-date, organised and linked to the source processes; assign and implement workactivities directly on the platform; easily share information between departments; keep processes under control using KPIs; and compile reports and dossiers that will be useful for inspections.
The platform can contain multiple processes, creating a true digital map of the company. It also integrates with other systems, such as ERP, simplifying the compilation and updating of data.
Subscribe to our newsletter
Increase your knowledge, join a community of professionals and stay up to date each week on the latest industry news.